Welcome to Year 2 Class
Please click a link below for more information
We have been looking at the life cycle of a frog. Professor Lucius enjoyed asking the class questions about the lesson.
We have been learning all about animals and their young.
We have been writing instructions about how to make things. We had great fun making our own cakes and then writing the instructions later.
We have got so much talent in our class. Well done to everyone who took part. We were so proud of you all.
We celebrated the end of our RE topic 'Belonging' by sharing what we had learnt in our lessons. We placed pebbles in the water as we left.
We enjoyed visiting St Georges Church looking for different signs and symbols.
During our Science lesson we predicted and investigated, using gram weights, which sort of paper was the strongest and recorded our findings.
We have been learning all about signs and symbols in our RE lesson.
Year 2 have been sequencing the story of 'Simon Sock' and drawing their own story maps.
We have been investigating which materials can change shape. Our professor for the day asked the class about the results they had found.
We celebrated the end of our RE topic by sharing what we had learnt with the other infant classes. We particularly enjoyed the cakes afterwards.
We used our torches to test whether materials were opaque, transparent or translucent.
We have been learning about the inequality sign during our Maths lessons.
We are enjoying learning all about the Great Fire of London. This week we asked Samuel Pepys questions about himself and the fire.
Describing properties of different materials /objects.
In our RE topic 'Beginnings' we have been learning about God creating our wonderful world.
Today we were given a problem to solve. We had to use our place value knowledge to work out how many different numbers we could make using 3, 4, 5 and 6 counters.
We have been learning about what each digit represents in a two-digit number.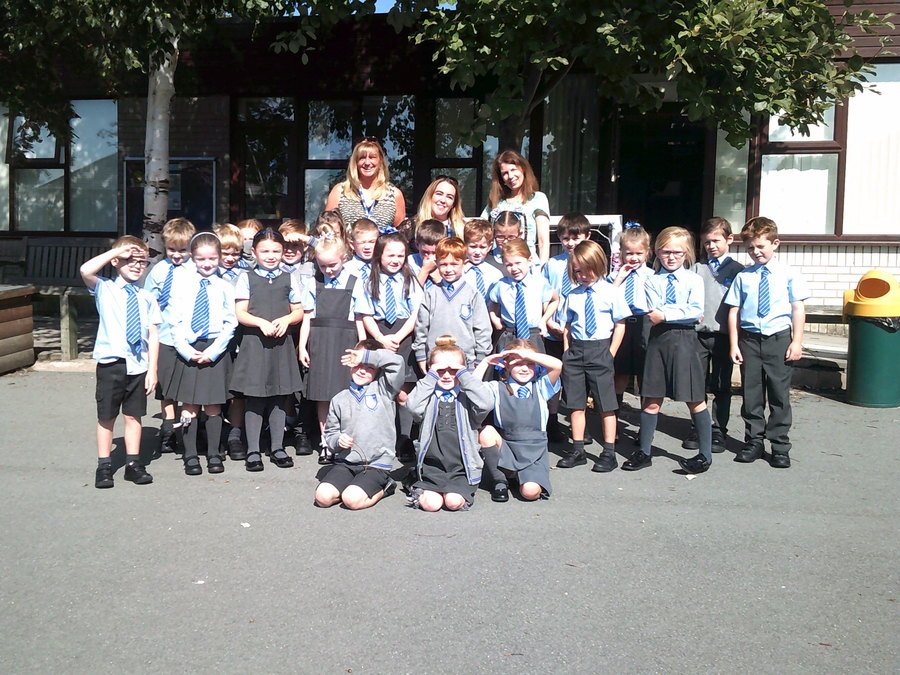 Meet our Year 2 class. Welcome everybody.