Events
Naming Father Christmas and the Snowman winners - 2018.
Our Bosco's Got Talent winners 2018.
Our amazing infant children performed 'Hosanna Rock,' an uplifting retelling of the story of the nativity, interspersed with catchy songs. Our narrators guided our audience through the key moments of the tale. We were extremely proud of all the children and would like to thank all our families for attending.
The Christmas story is so important to us as a christian family. To make sure that we keep our focus on Jesus, we celebrated the Nativity. A huge thank you to all the parents, families and governors who attended our junior 'Carols by Candlelight' last night. All of the children were fantastic.
A special thank you to Father Grant for allowing us to use St Gregory's Church.
OPERATION CHRISTMAS CHILD
Our children have filled their shoe boxes with lots of gifts in the hope of changing children's lives all over the world. Operation Christmas Child shows God's love in a tangible way to children around the world.
Remembrance Day marks the day World War I ended at 11 am on the 11th month in 1918. We held a one minute silence to remember the people who had died in the war.
CELEBRATION OF UNITY
On Sunday 27th May 2018 a Mass of Thanksgiving was held to recognise 40 years of St John Bosco School, 50 years of St Gregory's School, 60 years of St Gregory's Church and to also celebrate the establishment of the Parish of St Catherine of Alexandria. Most Reverend Malcolm McMahon, Archbishop of Liverpool presided the Mass which was followed by a wonderful garden party organised by Father Grant.
What a fantastic celebration!
Congratulations to our Years 3 and 4 gymnastic teams for competing in the Sefton Gymnastics Tournament.
Corpus Christi Procession
Our Lady's Church, Lydiate
Sunday, 18th June 2017 at 3.00 pm
Friday, 3rd March 2017
MP Bill Esterson and Councillor Rob Owen visited the school to meet the children and look at their work. They enjoyed a morning talking to children and were most impressed with their behaviour and standard of work.
CAFOD
The total of our fundraising activities that we completed before Christmas was an amazing £1,836.50. The money has been sent to CAFOD and the gifts ordered are now on their way. Your generosity has been outstanding again. Many thanks.
St John Bosco Choir went to the MEN Arena in Manchester to join 8,400 children in the Young Voices Concert. They had an amazing time singing and dancing.
We have collected boxes of goodies for a good cause for children in deprived areas around the world to enable them to enjoy Christmas. Year 6 took great pleasure helping to load the shoe boxes on to the vehicle, which will then be transported to various destinations. A big thank to everyone. We had a great response from the children and their families.
Girls Football Team attend the Active Soccer Tournament
Two teams of girls played football with Active Soccer on Friday, 11th November 2016. They played brilliantly and one team ended up winning and the other team ended up runners up in their leagues. This meant they had to play each other in the semi-finals (5:4). We lost in the final to Melling. A huge well done to all the girls and a reminder for the girls who were not picked this time, you will be chosen for the next tournament after Christmas.
Boys Football Team
The boys football team played their 4th game of the season last Thursday, away against Northway Primary. The weather was a little rough but we battled through and the team were extremely supportive of each other. I was delighted with their effort. All the team played well, with an amazing on the line save from Jack. We eventually went on to win 6:0 with Sam scoring a double hat-trick. The team are still sitting pretty at the top of the league with 3 wins and a draw.
FREE RAIL TRAVEL
Free rail travel to Children's University destinations (for credits) for 2 Adults and 3 children on Sunday, 23rd October 2016. Please visit the webpage and book your tickets by Thursday, 20th October 2016.
Roald Dahl Week
12-16 September 2016
Dress up as any Roald Dahl character on Friday, 16th September 2016.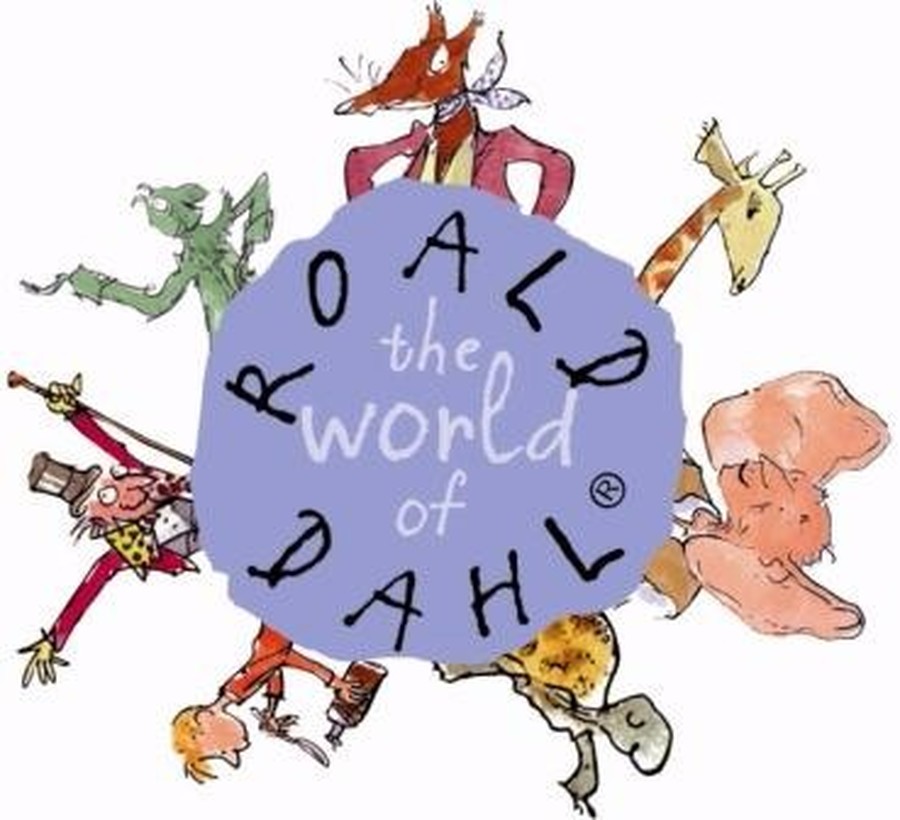 Year 2 and Year 6 went to Edge Hill University for their Graduation Ceremony. They all had a lovely morning. The children received their certificates and then threw their caps in the air which they really enjoyed.
MRANG CHARITY
MRANG is a charity in Liverpool who help refugee women, particularly those who are pregnant or with young children, by providing them with essential items such as nappies, baby clothes, baby creams, baby wipes and any other things that are needed to care for young children and babies.
As part of the Year of Mercy our school decided to get involved by collecting the items that they need. We have been amazed by the response and the amount of items that have been sent into school.
We wish to thank all our parents for their generosity and for supporting such a worthy cause.
MAY PROCESSION
On Sunday, 8th May Our Lady's church held a May Procession in honour of Our Lady which was led by Father Tom. The ladies from the parish carried the Statue of Mary and Maisie from Year 4 was given the honour of crowning her. It was lovely to see our school so well represented by governors, teachers, children and parents at this celebration.
FIRST HOLY COMMUNION
First Holy Communion is a wonderful moment in the lives of our Year 4 children and represents a sign of growth in the knowledge and love of God. All the children enjoyed celebrating with their families and friends and were a credit to them and our school.
Our staff took part on Bobby Blue Day and wore blue to support the 'Slow Down for Bobby' Charity.
Sefton Children's University Spring Newsletter
On 1st March 2016 our singing club had the amazing opportunity to perform with 7,957 children at the MEN Arena. This was a memorable experience for both pupils and parents and we hope to attend again next year.
The boys Year 3/Year 4 football team played three close matches against St Andrews, Green Park and St Thomas' Primary Schools to reach the semi-finals. Everyone on the team worked really hard and were a credit to the school. The final score was 4-0 to Valewood. Well done boys!
Boys Football Team attend the Premier League Schools Tournament
The boys Year 5/Year 6 football team were invited to the LFC Foundation Premier League Schools Tournament 2015/2016. The team played five matches in their league and managed to achieve third place. The team put on a brilliant display and were fantastic representatives of the school.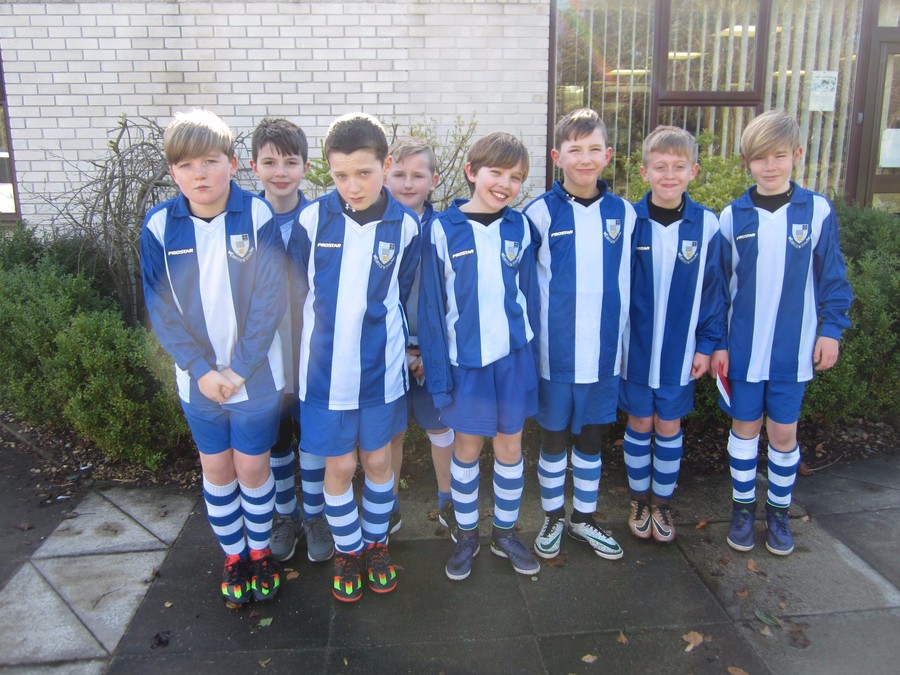 During Lent our school is raising money for the Good Shepherd by making and selling cakes and arranging different activities.
Boys Football Team Miss Out in Final of Edmund Rice Cup
The boys football team in year 5 and 6 were invited to the annual tournament held at St Mary's Playing Fields in Little Crosby on Friday 26th February. The team played four matches in their league and were undefeated but were unable to turn a lot of possession into goals. The boys ended up making the semi-finals and finally found their shooting boots, winning 3.0. The final was a very close match and we did have our chances with one amazing attack cleared off the line. With 30 seconds to extra time Valewood managed to slip the ball through to one of their strikers who scored. The boys had a great day out and their effort was most impressive. We hope to be able to play more regularly now that the rain seems to have stopped.
Mighty Red visits School
Mighty Red the mascot for Liverpool F C paid a visit to all our classes today, Friday 5th February. Mighty wanted to see how our reading was getting on and we are pleased to say that Mighty Red was indeed mighty pleased with the standard of our reading. Well done everyone and keep up your reading in school and at home.
Mighty Red Visits School
Today we received a visit fro the Liverpool F C mascot "Mighty Red." Mighty Red went to all the classes to see how our children are getting on with their reading. Mighty was very impressed and encouraged all the boys and girls to read as much as they can. Mighty visited our school on Friday 5th February. Have you read a good book since then? Keep reading, Mighty Red may come back and see how you are getting on.
Grand National Team Come to School.
The year 5 and year 6 children enjoyed a real treat on Monday 1st February when we welcomed a team from Aintree Race Course. This was a wonderful opportunity to learn about the most famous race in the world. We also had the chance to talk to two of the most famous female jockeys in the world. Can you recognise them? If not Google the Grand National and find out and tell your teacher.
Girls Football Team Enjoy Fantastic Afternoon in Formby
Well done to our year 5 and year 6 girls who took part in the Southport and Formby Football tournament on Friday. They played nine matches and played really well eventually finishing in 4th place. A real bonus was the fact that the girls beat Churchtown Primary who went on to win the tournament. They all played extremely well and they were the best behaved team. I was so proud of the team and have entered them into the next spring event.
Kingswood 2016
The weather is really good and all the children are having a great time.
Christmas Competition 2015
Here are our winners of our Christmas competition to name Father Christmas
and the Snowman. Their new names are Jingles and Snowflake.
Well done to both of you!
Mrs Watson's Retirement.
We said goodbye to Mrs Watson today. Each class made a special 'Happy Retirement' card for her.
Thank you very much for your 22 years of service. The children and staff will miss you.
Bosco Bone Idol 2015
Yet again, we have been witness to some amazing talent this year. During our 'Bosco Bone Idol' talent competition, our junior children demonstrated how gifted, creative and imaginative they are. We watched a variety of brilliant acts and were so proud of everyone for participating and having the courage to get up on the stage and perform in front of the whole school.
Well done everybody!
The whole school collected food for the less fortunate and delivered half to Shoreline Foodbank in Southport.The children then went to The Royal Bank of Scotland in Maghull where they made a unique deposit which will help those families in our local community. They even entertained bank customers with a few carols. Fantastic!
They were very grateful for our donations.
We all enjoyed a very delicious Christmas dinner today and sang Christmas songs.
Children from Year 4, Year 5 and Year 6 demonstrated their musical talents on Monday evening during our musical celebration.
Our Hi Five Netball Squad went to St Andrews Primary School last night and played two superb games of Hi Five Netball. Our squad never gave up and both games were fantastic to watch. The final whistles blew on a most encouraging performance from all players. Well done to all.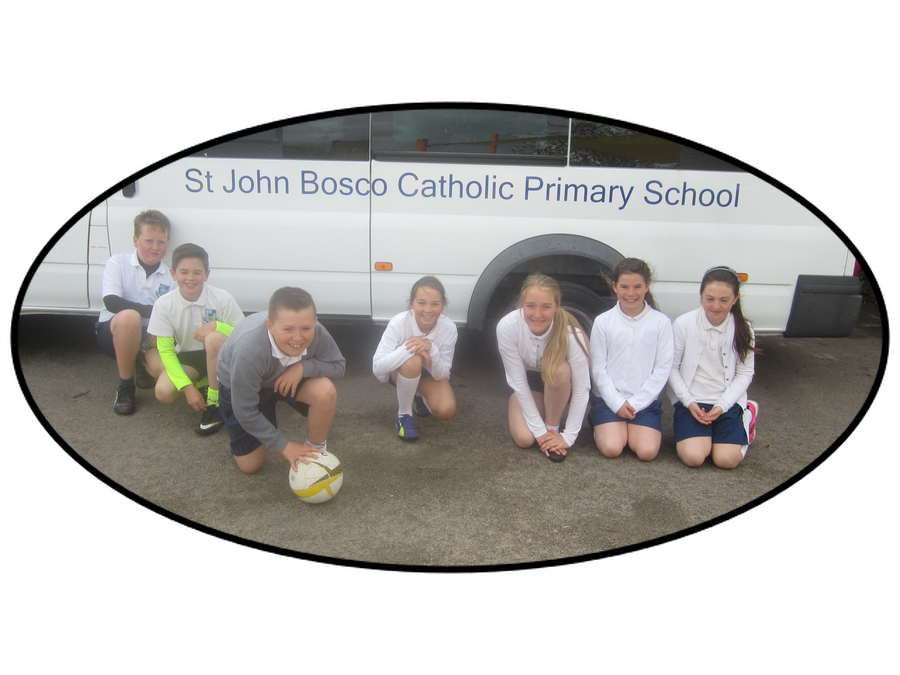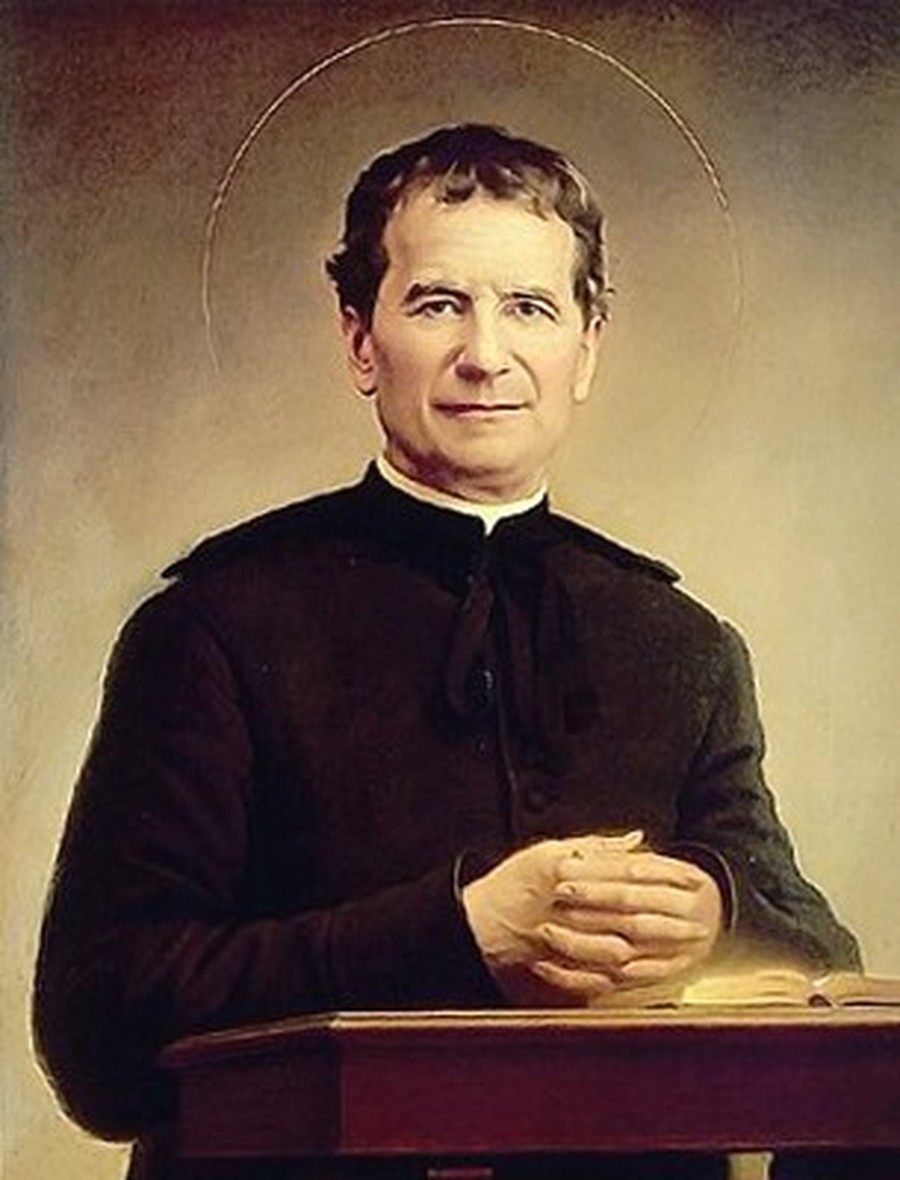 Father Gerry was invited into our school to help us celebrate the
200th Anniversary of St John Bosco.
Kingswood 2015
All the children are enjoying themselves and are eating well.
Bosco Bone Idol 2014
Yet again, we have been witness to some amazing talent this year. During our 'Bosco Bone Idol' talent competition, our junior children demonstrated how gifted, creative and imaginative they are. We watched a variety of brilliant acts and were so proud of everyone for participating and having the courage to get up on the stage and perform in front of the whole school.
Well done everybody!
Christmas Competition
Here are our winners of our Christmas competition to name Father Christmas
and the Snowman.
Well done to both of you!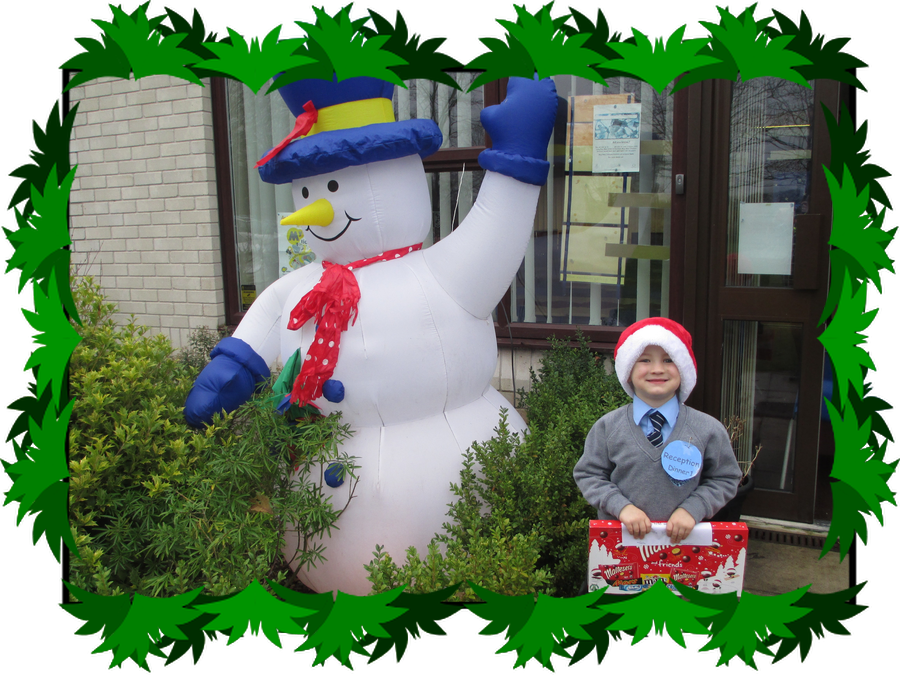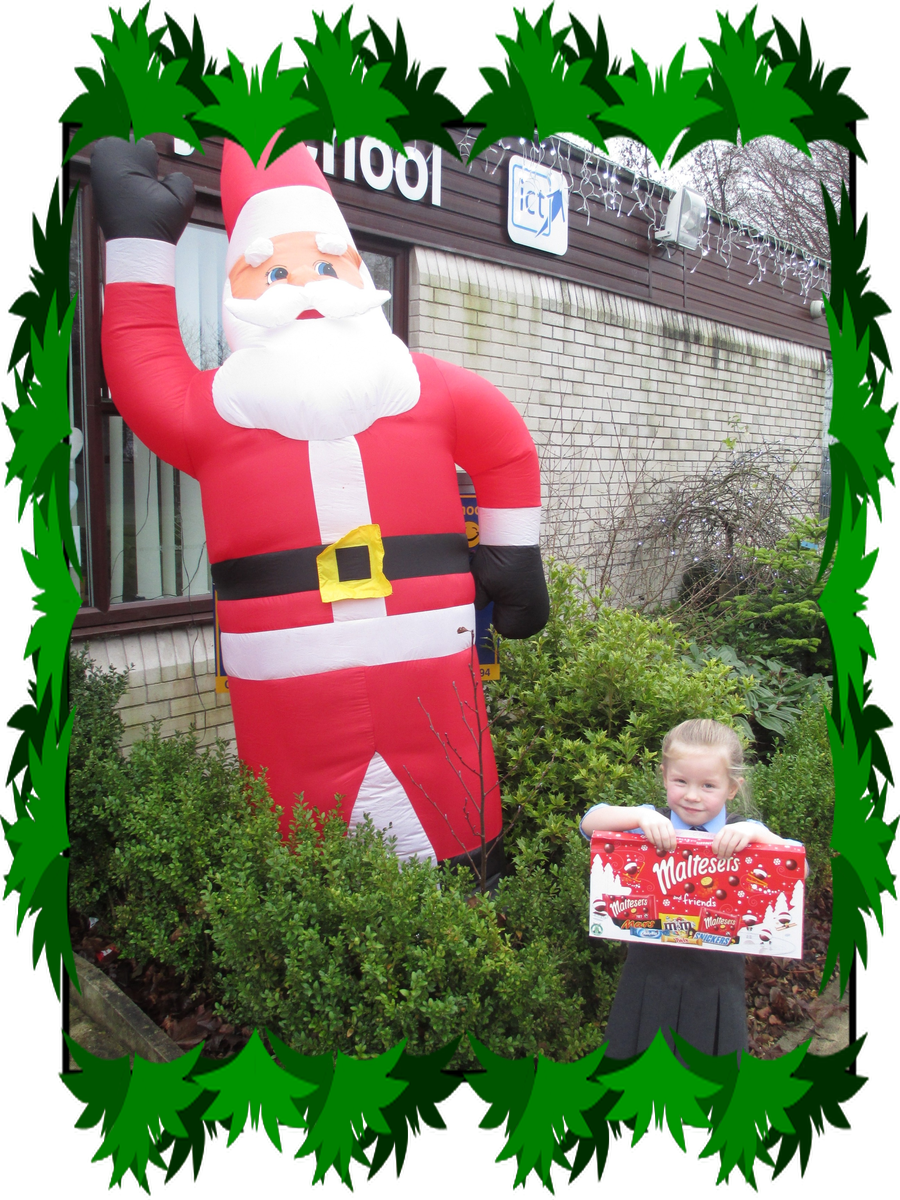 Happy Halloween at Southport Pleasureland
A Children's University opportunity to take part in a craft activity will be available for all children for which they will gain a CU credit if they choose to take part in the crafts.
This event is open to all students. Tickets can be booked online with proceeds going to Radio City Cash for Kids and Merseyrail's charity of the year Clatterbridge.
Tickets can be booked using the link below or by phone (0844 8000 508)
for a visit between 25th October - 2nd November 2014.
CU promo code HHSCHOOLS will allow students and families to purchase discounted tickets at just £10.00 pp (current cost £20.00)
Tickets include:
The Twitchy Witch Theatre performance
UV puppet haunted house
Magic mirrors
Pumpkin Gardens
Spooky characters
Trick or Treat Street
Spooky Street Theatre and more
& unlimited rides ALL day.